Is NDepend 5 coming soon?
My Visual Studio 2012 is hinting towards the release of NDepend version 5. It's very soon after the release of 4.0, so it kind of surprised me a little. The download link isn't working yet, so no way to confirm...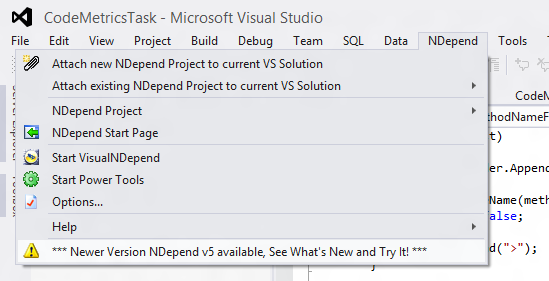 The release notes page is also keeping its lips tightly together.