Listen to the Scrum Master Toolkit Podcast
In december 2020 I was interviewed for the Scrum Master Toolkit, we explored many different aspects of the Scrum Master Role, listen to all of the episodes.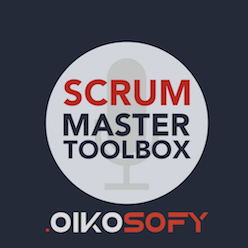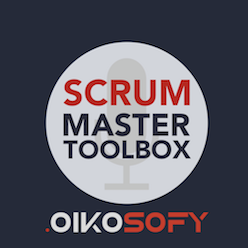 Working with multiple Product Owners and other Scrum Master challenges
The collaboration with the Product Owner is a key aspect of the Scrum Master work, but there's also the collaboration between Product Owners that work on the same product. We discuss these various aspects of collaboration and how they affect the PO role.
The Great Product Owner: Open to coaching, and much more
A great PO is open to and seeks support and coaching from the Scrum Master. In this episode, we talk about one such PO, which was open to learning and being coached. But there was a lot more to this PO. Listen in to learn what were the key characteristics of this great Product Owner.
The Bad Product Owner: What destroys collaboration between POs
When a PO is not able to make decisions, we know we are in trouble. In this episode, we talk about a specific problem: when multiple PO's need to work together, but don't have the tools and experience to work well together. Listen in to learn about what can destroy the collaboration between Product Owners.
Enabling others to do what they already want to do, the Scrum Master success definition
In this segment, we talk about how "the Scrum Master's success is the success of others", and that our role is to enable others to go on with the changes they already want to implement.
Featured Retrospective Format for the Week: A Very Good Conversation
Jesse's preferred Retrospective format is simply a very good conversation. In this segment, we discuss what that means for Jesse, and we learn his tips on how to implement those so that you help the team go into deeper and productive retrospective conversations.
Moving from component-based Scrum teams to Feature Teams
In a project within a health care organization, Jesse observed that the structure of the software was starting to mimic the structure of the organization, it was following Conway's Law, which states that the software architecture will mimic the structure of the organization that develops it (and vice-versa).
In that organization, they wanted to move towards a more cross-functional setup, implementing the idea of Feature teams. In this episode, we discuss how a change like this can be implemented.
Scaled Scrum done wrong, and how to make it right!
Jesse was working on a large Scrum project. As he started observing the structure, he noticed something was off. This project had 17 teams, 17 backlogs, and 17 Product Owners. It was as if every team was in a little island. As he looked further, Jesse found that teams were optimizing the work for their own context and needs, at the same time destroying the ability of other teams to succeed. An example of how NOT to scale Scrum.
We discuss what we can do when facing similar situations.
Customer collaboration AND contract negotiation for Scrum Masters
While working on a project for a client, Jesse was able to help develop a good collaboration with the client, and the client was happy with the team's deliverables… except that Finance and Legal got involved and refused to pay. The reason was that even if the collaboration were working well with the people who would use the software, the Finance, and Legal department wanted to withhold payment due to missing functionality.
The final user and client did not want or need that functionality, but it was written in the contract.
There's a key lesson here for us Scrum Masters: even when we focus on customer collaboration, we must not forget that contracts may be enforced, and we must be ready for it. Jesse shares some tips on how to be ready for such situations.