Xpirit awarded Microsoft Global DevOps Partner of the year 2018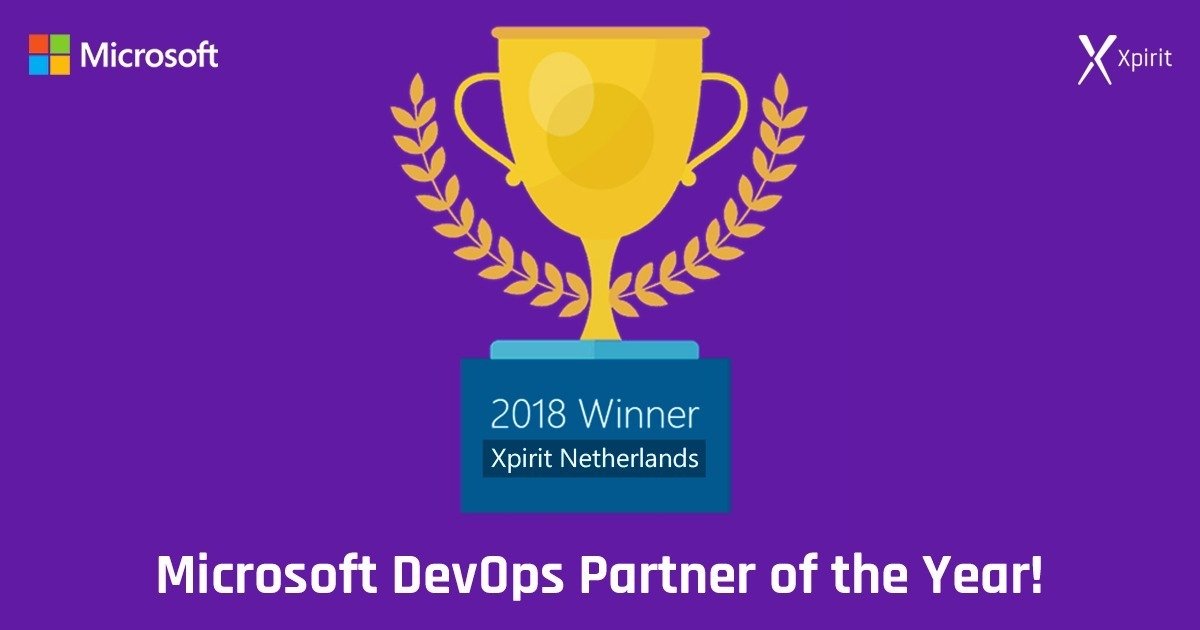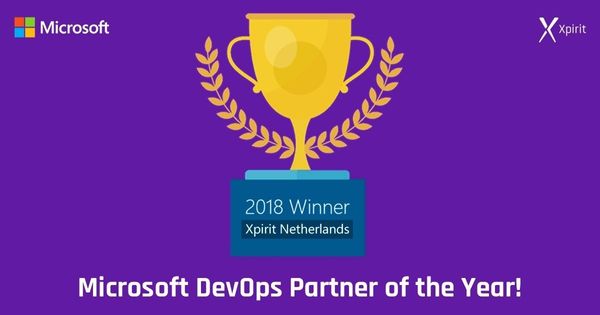 Wow! Just wow! Three and a half years ago our company didn't even exist yet. When I joined about 3 years ago our office was a small room on the 2nd floor with 3 desks and we sat on the floor doing our team meets. Shortly after that we achieved our Gold DevOps Partnership and we've grown slowly and steady. We still have a room on the 2nd floor, it looks a lot nicer though. And we have just been awarded the Global Microsoft DevOps Partner of the year award through the shared effort of our complete team.
It's an honour to be part of this team and I wonder what's to come in the future. If you want to know more about how we help people, check out our customer stories. But more importantly, we're still growing. Maybe you are a good fit for our team? Drop us a note, there's always good coffee or a cold beer at our office!
Here's the official press release.